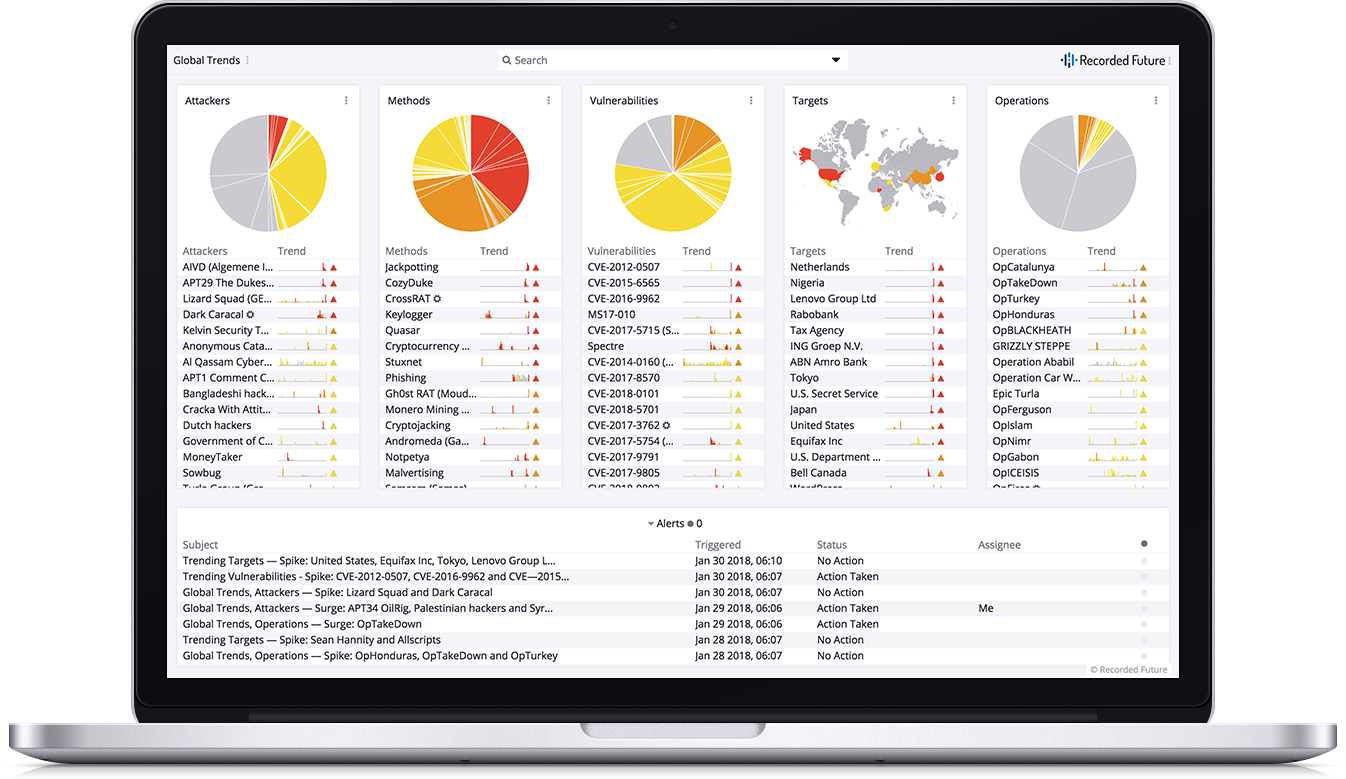 "Recorded Future is the first place we go to start building context."
Emmett Koen, Intelligence Analyst, Armor
For security teams, Recorded Future provides real-time threat intelligence from technical, open web, and dark web sources for better defense against cyberattacks.
With our threat intelligence product, you can instantly:
Analyze over 750,000 sources in seven languages.
Visualize future, present, and past threats.
Investigate actors and indicators of compromise.
Detect leaked or breached data.
Correlate our threat intelligence in your SIEM.
To qualify for a private demo, your company should have:
Committed contact ready to engage with us.
Dedicated intelligence analyst or team.
If you meet our requirements, please complete the form.