Are you ready to build an effective threat intelligence program?
Transforming data and information into "intelligence" is a complicated and expensive process. The financial and operational costs are often so high that organizations shy away from building a truly effective program.
During this webinar presented by Recorded Future, Rob Kraus, Director of Research and Strategy for Solutionary, will share case studies that show how investing in a threat intelligence program yields high dividends.
Kraus will explain how to use priority intelligence requirements to define and support program goals. He'll also detail how a framework-based approach is a proven means to build a successful threat intelligence program.
Watch this webinar today to learn why your investment in a true threat intelligence program will quickly pay off when you use a solid methodology.
Get the recording now by completing the form on this page.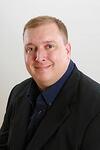 Rob Kraus is the Director of Research and Strategy for the Solutionary Engineering Research Team (SERT). He's a Certified Information Systems Security Professional (CISSP), specializing in vulnerability research, malware analysis, threat intelligence, Web application security assessments, and social engineering. In his role, Rob and his team are continually focused on improving client's security by using threat research to advance threat detection.