As the airline industry adopts commodity technology and its associated security risks, cyber threats have become a wake-up call for the industry.
Campaigns like Operation Cleaver show critical infrastructure such as airlines and airports are subject to potential state-level hacking. More than ever before, hackers and hacktivist have greater access to airline IT information.
Watch this on-demand webinar featuring Dave Ockwell-Jenner, Senior Information Security Architect at SITA, and learn how to:
Move beyond Threat Intelligence 1.0 involving ad hoc, manual searches.
Adopt Threat Intelligence 2.0 to gain actionable, industry-specific insights quickly.
Build a stronger information sharing capability with the aviation-ISAC, state-level critical infrastructure protection initiatives, and others.
Download the webinar recording today by completing the form on this page.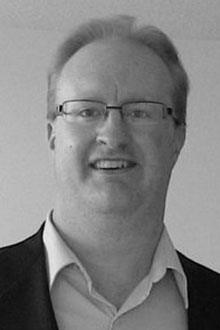 Dave Ockwell-Jenner has an extensive background in technology: from building one of the internet's earliest major websites, to helping secure some of the world's most critical systems. He has led the development of solutions for some of Canada's most prominent technology companies, including BlackBerry and Nortel. His work now focuses on security architecture of systems within the air transport industry.