The Internet has changed the nature of threats against financial institutions.
During this webinar Russell Pierce, Vice President of Cyber Security and Threat Intelligence at Regions Financial Corporation, explains how you can apply real-time threat intelligence from the open Web to improve defenses against cyber threats.
Watch this on-demand webinar and learn how to:
Navigate from intelligence objectives to intelligent decisions.
Apply open source intelligence (OSINT) to better prioritize threats.
Save time and money by strategically focusing your threat intelligence capabilities.
Use Recorded Future to enhance your security program.
Watch the webinar recording now by completing the form.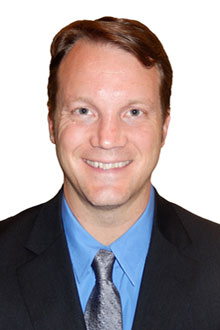 Russell Pierce has spent his career securing some of the most complex, global enterprises within the telecommunications and financial services industries. His background ranges from enterprise system administration and email/Web security engineering, to cyber threat intelligence and strategic risk management. He's passionate about educating users on security and privacy concerns, and ensuring companies protect themselves and their customers.