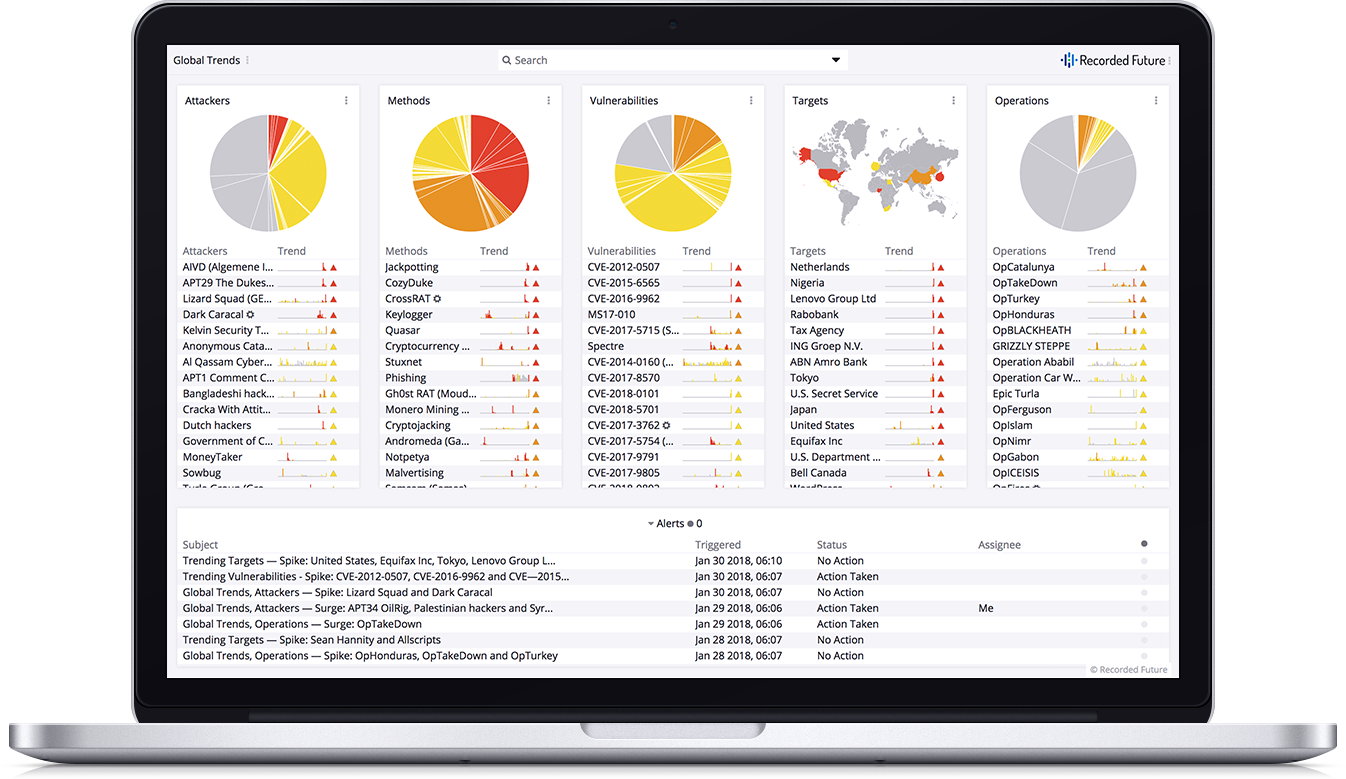 Join us for a 30-minute live demo of Recorded Future every week. The next one is December 14, 2017 at 2:00 PM ET, focusing on Recorded Future for Splunk.
Register now and discover how IOC enrichment in your Splunk instance can create needed clarity, helping you to more efficiently dismiss false positives. Our experienced analyst will cover:
How to increase analyst "speed-to-no" by enriching the indicators present in the SIEM.
How to use Recorded Future Risk Lists and associated risk scores and context to detect important incidents and prioritize actions.
How to monitor and alert on risks related to your IP ranges, domains, and company.
Want to see a demo sooner? Request a personalized walkthrough of Recorded Future now. Get started.
"Recorded Future is the first place we go to start building context."
Emmett Koen, Intelligence Analyst, Armor