Hear members of the Insikt Group, Recorded Future's expert team of researchers, provide their insights on recent dark web trends, current events including threat actor activity, and more.
This casual panel offers a unique look into the underground economy and allows you to ask your most pressing questions.
Panelists: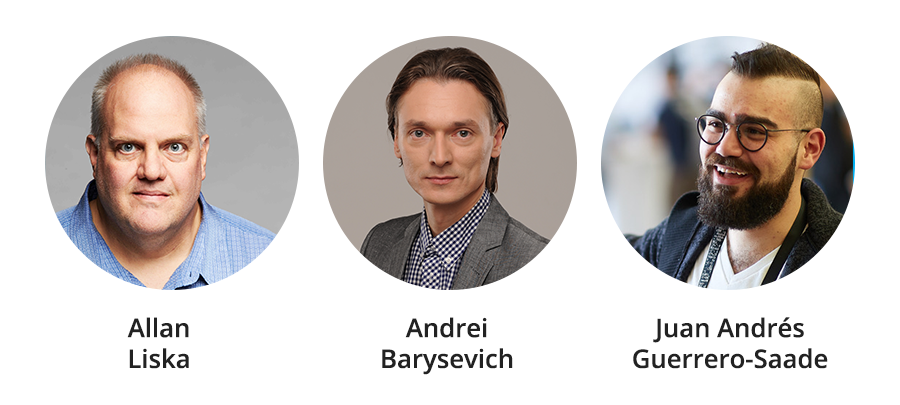 Allan Liska
Allan Liska is a senior security architect at Recorded Future. With more than 15 years of experience in information security, Allan has helped countless organizations improve their security posture using more effective intelligence. He is the author of "Building an Intelligence-Led Security Program," among other topics in cybersecurity.
Andrei Barysevich
Andrei Barysevich is the director of advanced collection at Recorded Future. A native Russian speaker, he specializes in threat intelligence on highly restrictive criminal communities. Andrei was previously a private consultant for the FBI's New York Cybercrime field office and has been involved in multiple high-profile international cases resulting in successful convictions of members of crime syndicates.
Juan Andrés Guerrero-Saade (JAGS)
Juan Andrés Guerrero-Saade (JAGS) is an industry expert who previously worked at Kaspersky's GReAT and served as senior cybersecurity and national security advisor to the President of Ecuador. He is the author of "The Ethics and Perils of APT Research: An Unexpected Transition Into Intelligence Brokerage," among other topics in cybersecurity.